Monday 11-5
Wednesday 12-5
Friday 11-5
Saturday 9- Noon
Summer Reading
"Oceans of Possibilities"
Harmony is bringing Rabbits!
The Blue Rapids Public Library, second site in Marshall County chosen for the National Register of Historic Buildings, was built in 1875 for a library and has served for that ever since. The Library has existed in one location longer than any other library in the state.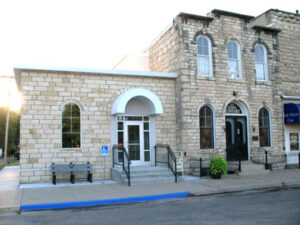 Blue Rapids Public Library
14 Public Square, PO BOx 246
Blue Rapids, KS  66411
785.363.7709